Know more about Sunbow Suites
Ideally located in the heart of Kuala Lumpur Golden Triangle, Sunbow Suites offers luxurious comfort with a wallet-friendly price.
Being just minutes away from the city's major business district, mega shopping malls, eateries, nightlife and entertainment districts, Sunbow Suite makes an excellent base for both business and leisure travelers.
Discover an incredible range of retail outlets and family attractions at the Times Square downstairs, footsteps away to the city's famed shopping paradise – Bintang Walk, nestling popular malls such as Pavilion, Starhill Gallery, Farenheit88, Lot 10, Sungai Wang and Low Yat.
For an authentic local experience, head to the nearby Jalan Alor and Tengkat Tong Shin, where life begins at night time with a myriad of exotic street food stalls and entertainment. Public transports at the doorstep will provide access to Kuala Lumpur's must-see attractions such as the KLCC twin tower, Petaling Street and Central Market.
Throughout the day, you can enjoy the relaxing atmosphere of the pool, sauna, fitness center, squash & basketball courts.
The private accommodations have been carefully appointed to the highest degree of comfort and convenience with premium beds, coffee/tea maker, microwave, refrigerator, free internet access and cabled TV channels in each room.
With its prime location, comfortable room, and friendly price, Sunbow Suites is your one-stop destination for quality private accommodations in Kuala Lumpur.
Getting to Sunbow Suites
From the airport KLIA / KLIA2
• Car: You can take Taxi / GrabCar / Uber from airport to Berjaya Times Square, East / Tower A / Service Suites. There is an airport taxi counter in the arrival hall.
• KLIA Express Train / bus + monorail: Take the express train/bus directly to KL Sentral station. From KL Sentral, take the monorail and stop at Imbi monorail station, the station is connected to level 1 of Berjaya Times Square.
• If you are driving, GPS coordinates: 3.142194, 101.710556 , basement carpark is available onsite.
Travelling around Sunbow Suites
• Imbi monorail station is connected to level 1 of Berjaya Times Square downstairs. You can use this to get to KL Sentral & get the train to the airport. This line serves the commercial district and you can visit popular places like KLCC, KL Tower, Petaling Street, Batu Caves etc. Refer here for the station map.
• Bukit Bintang MRT station is 5 minutes walking distance and connects to major places in other parts of Kuala Lumpur and Klang Valley. Refer here for the station map.
• Times Square is the hot spot for Uber & Grab Car
• There is a designated 24 hours taxi stand at the entrance. The security guards at the entrance of East Tower can assist you.
• Coach bus to Singapore, and other states in Malaysia onsite.
• Car rentals available.
Sunbow Suites Travel Guidebook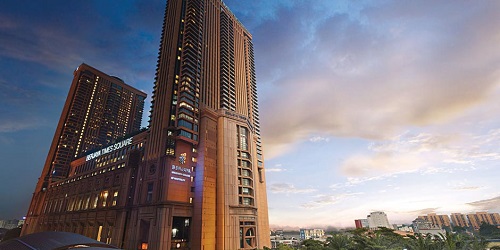 [BERJAYA TIMES SQUARE] – 1 minute walking
One of the biggest shopping mall in Malaysia just downstair of your doorstep. It has well over 600 shops, ranging from huge stores at the lower levels to numerous small shops at the higher levels. There is an indoor roller coaster and themed park inside this mall, which makes it the perfect mall for families with children.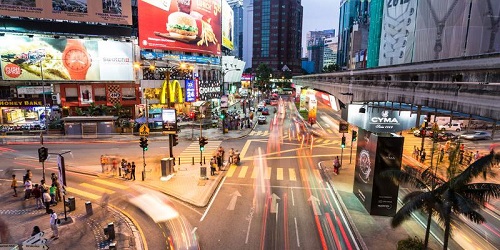 [BINTANG WALK] – 5 minutes walking
The Bintang Walk in Bukit Bintang is famed as Kuala Lumpur's trendiest shopping and entertainment district, offering everything from luxury shopping centers to bargaining street stalls, fine dining, all day restaurants, hawker stalls and vibrant nightclubs. A part of Bintang Walk is designated as "Arab Street". Convenience is the key word to describe its central location. It is fairly easy to get to Bukit Bintang from anywhere in Kuala Lumpur via public transportation, such as train, taxis, ubers, and buses.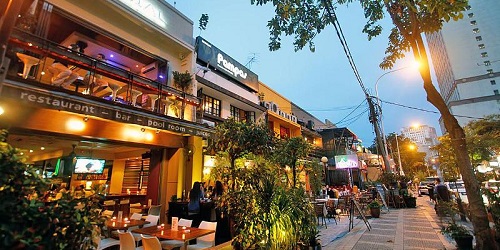 [CHANGKAT BUKIT BINTANG] – 5 minutes walking
Busy business district during the day, popular upmarket dining & nightlife activities at night. Escpecially busy during the weekends and public holidays.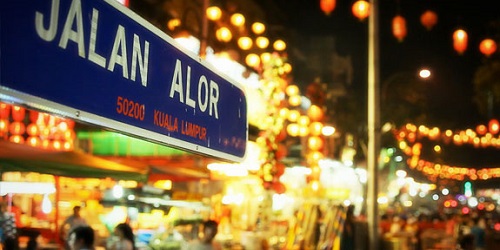 [JALAN ALOR / TENGKAT TONG SHIN] – 5 minutes walking
Well known for its hawker stalls and seafood restaurants. Jalan Alor is a unique local food destination in the heart of Kuala Lumpur. This Utopian food haven in Bukit Bintang is a total contrary of the buzzling modern shopping street accross the road. There are many pre-war colonial shop-houses here that were refurbished and converted to trendy pubs and restaurants. Life truly starts here after the sun goes down.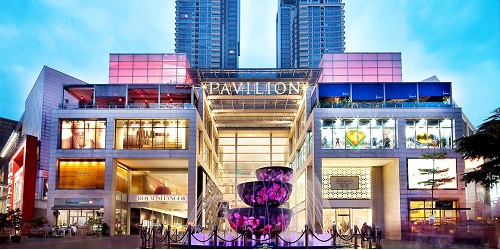 [PAVILION KUALA LUMPUR] – 7 minutes walking
Since its opening, Pavilion KL has been many people's favourite shopping destination for a few key reasons: "At the heart of the trendy Bukit Bintang district lies the perfect reason to indulge in fashion, food and urban leisure. Experience the excitement of this 1.37 mil sq ft retail haven with over 550 outlets offering the finest fashion and home furnishing to entertainment and culinary delights. Let the endless appeal of Malaysia's premier shopping destination awaken your senses the moment you arrive at its doorstep." Pavilion offers many luxurious shops, as well as regular shops that caters to the general type of shopper. Enjoy good food at its popular food court, restaurants and coffee bars. Definitely the place to be visit for tourists.
[LOT 10] – 5 minutes walking
The Hutong Food Court at lower ground level is an award-winning gourmet food hall housing more than 20 neon green-lit stands. The vendors consist of popular hawker stalls in Malaysia who have been handpicked to set up shop in this prime location. Hutong Food Court has been designed to look like an old Beijing village with narrow 'alleyways' linking stalls. Instead of a central seating area, tables and chairs are placed around these stands. Lot 10 also hosts the famous Isetan Department Store, branded flagship stores and dance club.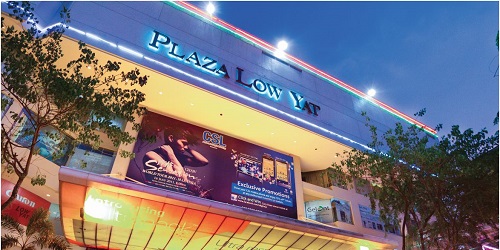 [LOWYAT PLAZA] – 5 minutes walking
The premier IT, Gadget and Lifestyle mall in Kuala Lumpur. Here you will find hundreds of small shops and chain wholeseller selling electronic products like cameras, phones, tablets, laptops, desktops, computer accessories and much more. If you are looking for electronic accessories, this is definitely the place to be. Feel free to showcase your bargaining skills for great discounts.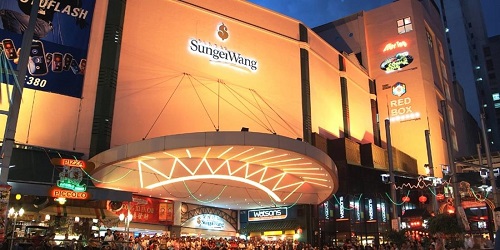 [SUNGEI WANG PLAZA] – 5 minutes walking
Locals hail it as one of the cheapest places for retail therapy while foreigners say that it's a convenient pit stop in the city's Golden Triangle quadrant. The mall is known for gathering a variety of products under one roof, such as local designer clothing boutiques, soft toys, games, watches, books, lifestyle items, and some famous tattoo parlours.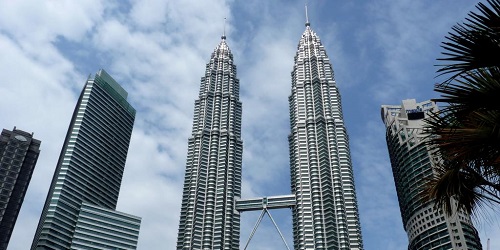 [PETRONAS TWIN TOWERS / KLCC]
It takes about 5-10 minutes by car, 3 minutes by monorail or 20 minutes on the air-conditioned pedestrian bridge from Pavilion to reach the tallest twin towers in the world. Be in awe by this 88-storey engineering marvel and Suria KLCC, the attached shopping mall which retails major international designer brands. It is also where many Kuala Lumpur's well known landmarks are located.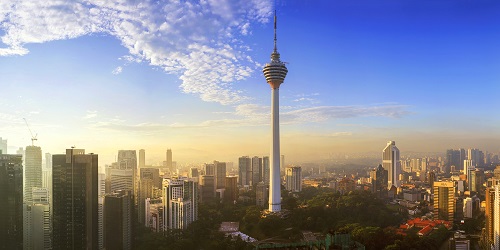 [KL TOWER]
The world's fifth tallest telecommunications tower situated at Bukit Nanas hilltop. Offering a stunning view of the city from the observation deck, you can even dine in the skyline at the revolving restaurant on the peak of this tower.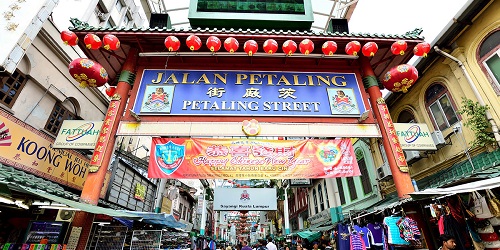 [CHINATOWN / PETALING STREET]
At the heart of Kuala Lumpur is another area which never sleeps – Chinatown, based in Petaling Street, is also known as 'Chee Cheong Kai' (Starch Factory Street), a reference to its roots as a tapioca-producing district. Deeply immersed in Oriental culture, heritage and history, Chinatown is undoubtedly one of the most popular tourist spots in Malaysia. Chinatown is also a well-known bargain hunter's paradise, a place where you can find all sorts of stuff from Chinese herbs to imitation goods. At night, its main market area, Petaling Street, transforms into a lively and vibrant night market, filled with hundreds of stalls offering all kinds of goods at dirt-cheap prices.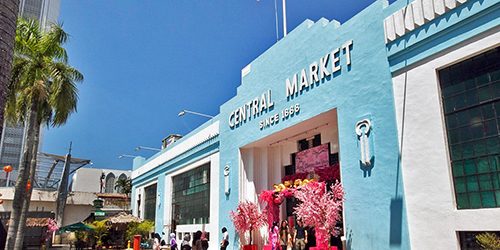 [CENTRAL MARKET]
Tourists flock to Central Market for its variety of handicrafts, art, kebaya, songket, batik and authentic Malaysian souvenirs. The Annexe Gallery, located at the back of Central Market, is a popular venue for events such as film screenings, art exhibitions and public discourses.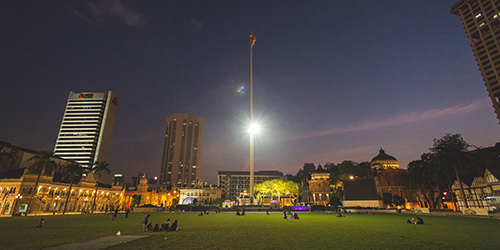 [MERDEKA SQUARE]
Facing the historical Sultan Abdul Samad Building is Dataran Merdeka or Merdeka Square, an immaculately-tufted 8.2 hectare area of historical interest. A 100 meter-high flagpole marks the spot where the Malayan Flag was hoisted on August 31, 1957 signifying the independence of the country from British rule. Surrounding the Dataran Merdeka square are many buildings of historical interest. At the opposite end of the square is an inviting spot where visitors can relax amid soothing rushing waters of fountains, elegant colonnades and colorful beds of zinnias and marigolds. Beneath the square is Plaza Putra, an underground food, leisure and entertainment complex.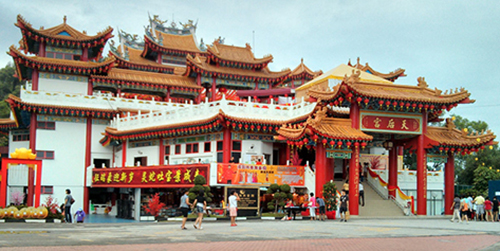 [THEAN HOU TEMPLE KUALA LUMPUR]
One of the oldest and largest temples in Southeast Asia. Built by KL's Hainanese community in 1894, the six-tiered Buddhist temple is a popular tourist attraction set on a hill and offers wonderful views of the city. Thean Hou Temple's structural design represents a successful combination of contemporary architectural style and traditional designs with intricate embellishments and ornate carvings and murals. Come during the Chinese festivities and the entire place will be lit up with brilliant lights and vibrant red lanterns.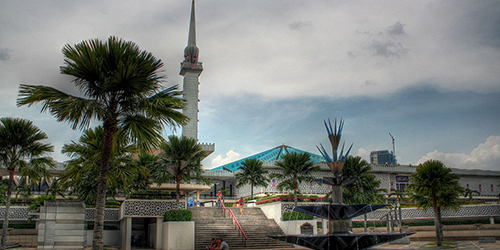 [NATIONAL MOSQUE]
It has a capacity for 15,000 people and is situated among 13 acres (53,000 m2) of gardens. Its key features are a 73-metre-high (240 ft) minaret and a 16-pointed star concrete main roof. The umbrella, synonymous with the tropics, is featured conspicuously – the main roof is reminiscent of an open umbrella, the minaret's cap a folded one. The folded plates of the concrete main roof are a creative solution to achieving the larger spans required in the main gathering hall. Reflecting pools and fountains spread throughout the compound.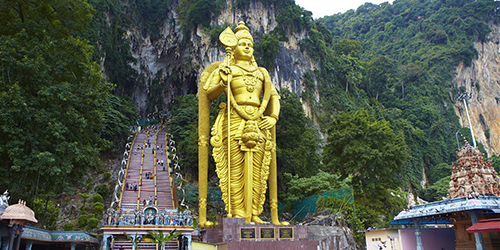 [BATU CAVES]
Rising almost 100 m above the ground, the Batu Caves temple complex consists of three main caves and a few smaller ones. The biggest, referred to as Cathedral Cave or Temple Cave, has a very high ceiling and features ornate Hindu shrines. To reach it, visitors must climb a steep flight of 272 steps. The cave is one of the most popular Hindu shrines outside India, and is dedicated to Lord Murugan. It is the focal point of Hindu festival of Thaipusam in Malaysia.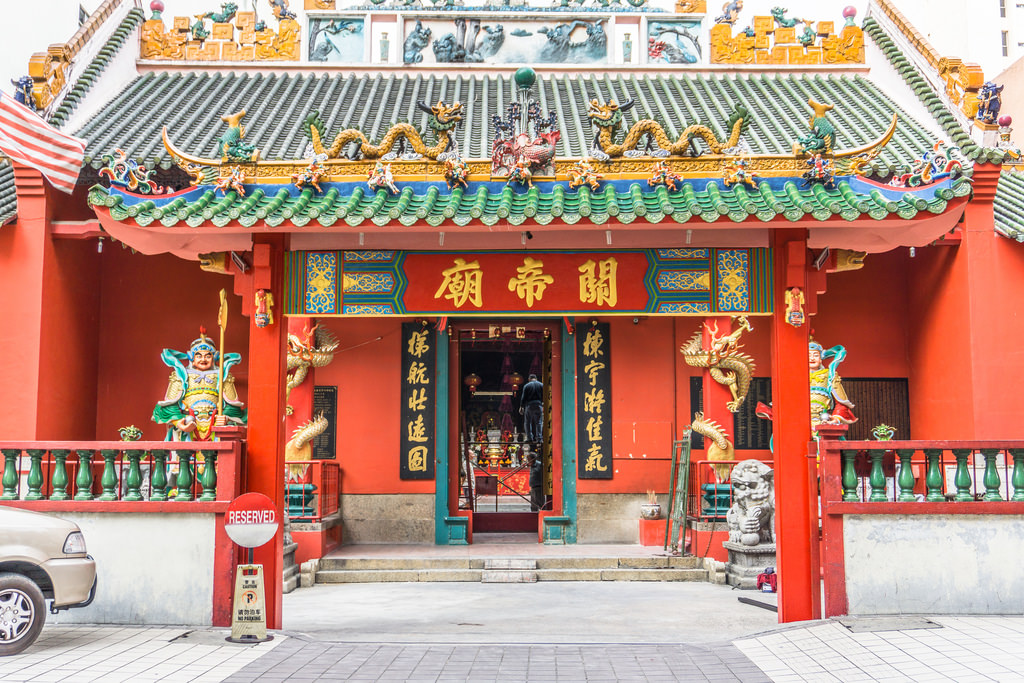 [GUAN DI TEMPLE]
The 121 year-old Taoist temple is located along Jalan Tun HS Lee, near the Petaling Street. The easily recognisable building with a bright orange façade is dedicated to Guandi, the Taoist God of War and Literature. On the altar in front of the statue of Guandi (also called Guan Gong or Guan Yu) is guan dao and guan jie – a famous sword and spear. Deified in the Sui Dynasty (580-618 AD), devotees believe that Guandi's weapons have special powers and that they will be blessed by 'touching' or 'lifting' the 59kg copper guan dao three times.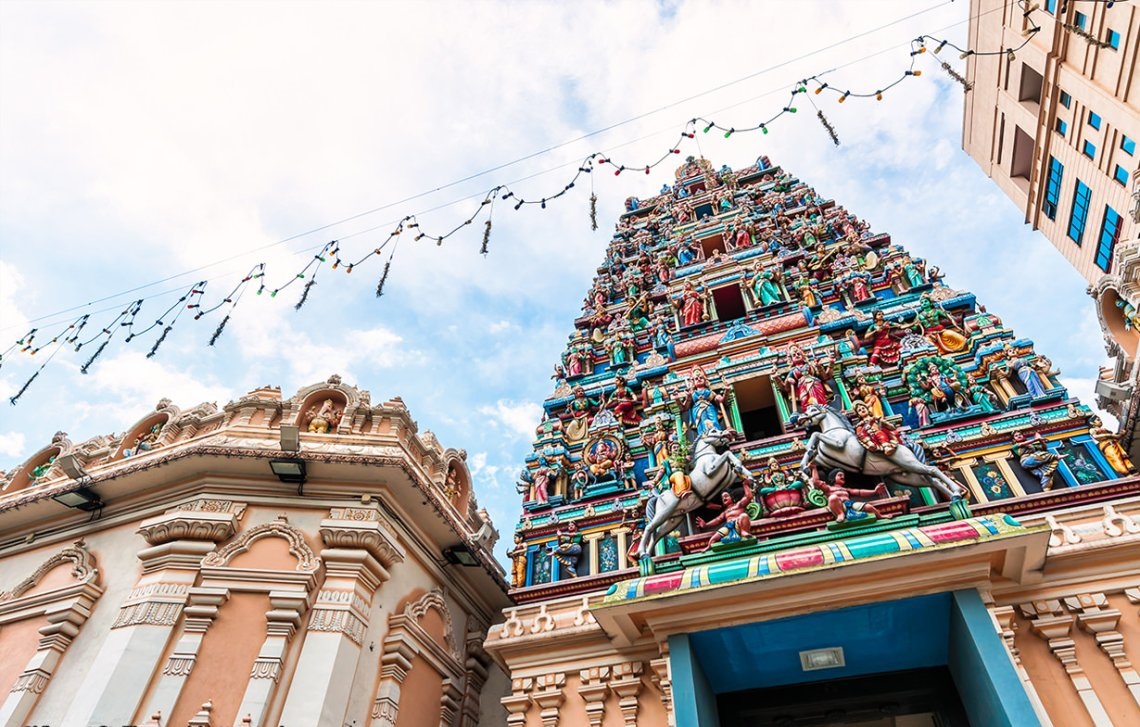 [SRI MAHAMARIAMMAN TEMPLE]
Incorporating Spanish and Italian tiles, precious stones and gold in its design, the extravagantly decorated Hindu temple is an incongruous sight at the edge of Chinatown. The temple was named after the popular Hindu deity, Mariamman, looked upon as protector of Tamils during sojourns to foreign lands. The temple's large silver chariot, sporting 240 bells and a pair of horses is dedicated to Lord Murugan (Subramaniam). It's used to transport the statues of Lord Muruga and his consorts, Valli and Teivayanni, through the city streets en-route to Batu Caves that takes place in January or February every year.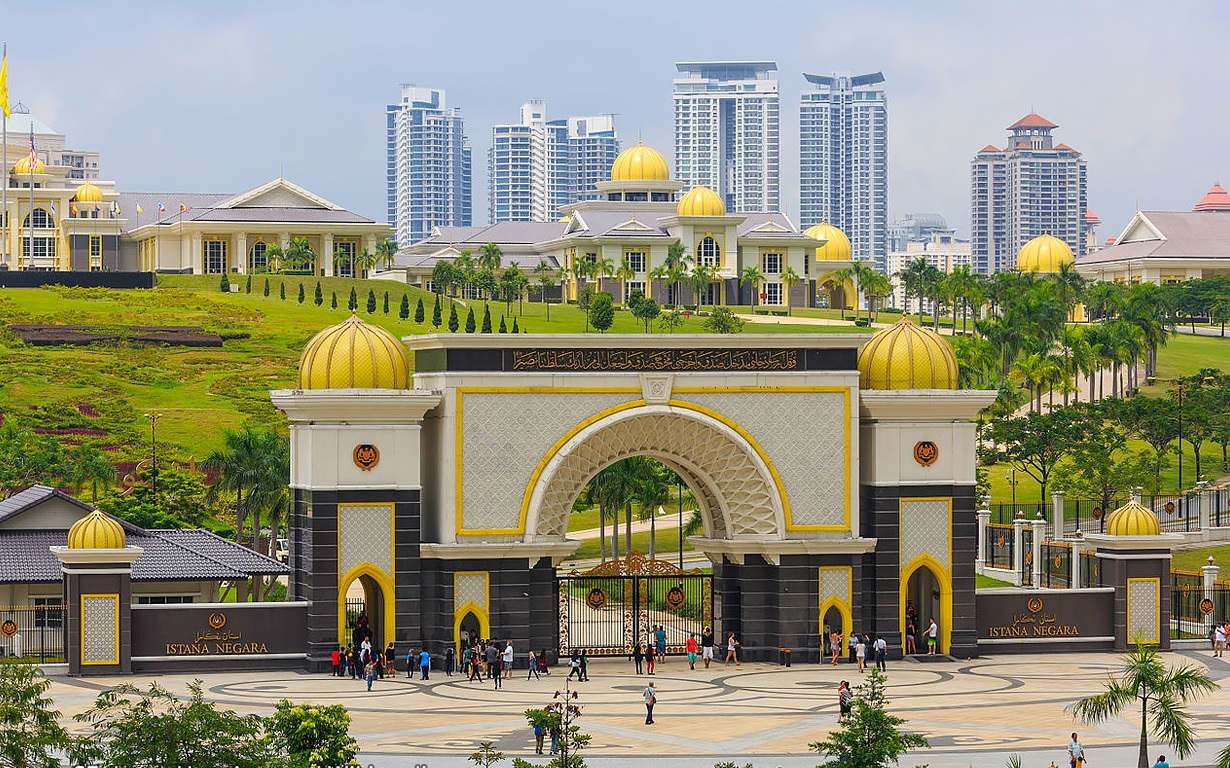 [NATIONAL PALACE]
Built in 1928, the 13-acre castle used to be the official residence of the Yang di-Pertuan Agong (King) of Malaysia. In June 2011, it was replaced by a new, extravagant RM800 million palace near Jalan Duta, Kuala Lumpur. Its grounds are not open to the public, so the Main Palace Entrance is usually the spot where tourists take pictures. Similar to Buckingham Palace, are two guard posts on each side of the arch with members of the cavalry in full dress uniform.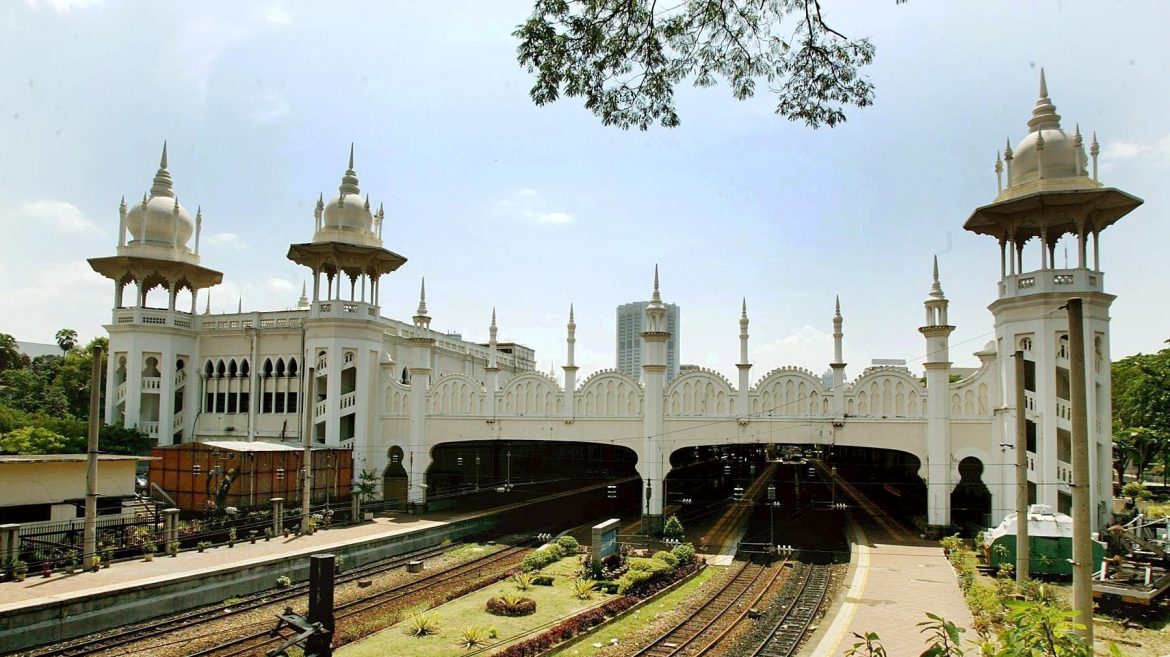 [KUALA LUMPUR RAILWAY STATION]
Completed in 1910, the station is notable for its architecture, adopting a mixture of Eastern and Western designs. Beneath the Islamic exterior, it resembles a typical glass and iron Victorian-era English railway building.
[LAKE GARDENS & NEARBY ATTRACTIONS]
Lake Gardens Kuala Lumpur offers hours of fun activities and sightseeing opportunities for just about any visitor, from nature lovers and families with little ones. This sprawling 227-acre park is located right in the middle of Kuala Lumpur and is reachable via bus, taxi, and the KTM rail services. The whole area is relatively flat, with plenty of walking paths and trees providing shade, so visitors can easily explore on foot. Nearby landmarks including the National Monument, Perdana Botanical Gardens, Butterfly Park, Bird Park, National Monument and the Parliament.